Testimonials
My son started to attend a mainstream nursery in January 2020 and he wouldn't settle. It soon became apparent that they couldn't cater for him as supportive as they were to me and my son. I started to look into a more specialised nursery suited to his needs which is hard without a formal diagnosis.
So I started to look for more specialised nurseries, thankfully Bubbly was the first I found. My first conversation with the manager went so well, having a child with additional needs and the right nursery. I brought my son for a visit and decided from then this was the right environment for him. The manager and her staff are amazing and make a fantastic team. The manager is so knowledgeable in so many aspects and supportive. My son is treated as an individual and the nursery cater to his needs. He started in November 2020, 2 months ago and he is already settled here. As a parent with a son with additional needs, it requires so much paperwork and appointments. The manager and her team are amazing, thank you all.
Parent of Bubbly Nursery
"Bubbly is a very lovely place. I am very happy to be part of you. I hope to see you soon."
Parent of Bubbly Nursery
"What a wonderful place, so happy my baby boy is coming here; staff are amazing, kind and caring."
Parent of Bubbly Nursery
"What a fantastic place have seen. I love my child to be here all the time because he is safe. The staff are lovely, kind, caring."
Parent of Bubbly Nursery
"Lovely, clean environment. I love the open plan aspect of this nursery. Friendly staff members, am sure my son would love this nursery. Highly recommended."
Parent of Bubbly Nursery
"I just cannot thank you and your team enough for changing kai's mind frame, he really really is a different kai. He is more active in our local park. Whatever you have done it is working very well for kai, Im so grateful."
Parent of Bubbly Nursery
"Please continue to do the good works for our SEN children in this community. You and your team are amazing! God bless you all!"
Parent of Bubbly Nursery
"My son has been in attendance at Bubbly Nursery since April 2019. It was the best care and educational choice I could've made for him. He was being assessed for speech and language delays but, had no formal diagnosis. With the help of the team at Bubbly Nursery, we were able to get an early diagnosis of ASD from the local consultant paediatrician. We can now receive the early intervention he needs and plan his future in a much more logical and clearer way. The support that we receive on a daily basis is amazing. The team have taken the time to get to know my son, what his interests are, his needs and gently challenge his abilities. He feels very comfortable and I feel he is in the safest environment for his specific needs with experienced staff. He is happy to attend and I am less stressed. Thank you Bubbly!"
– 9/10/2019
Parent of Bubbly Nursery
"Great nursery, have cared for my daughter since May and provide excellent service."
"They were able to advise and direct me with my daughter's diagnoses."
"My daughter has come out with so much since starting" – 18/9/2019
"Thank you, wishing and blessing you more success as you truly are a gift from God."
Parent of Bubbly Nursery
"When my daughter started nursery here, I couldn't believe how quick her speech came along, she settled down ever so well with other kids and joined in the activities.
She used to ask me at home if we could do activities that she did at nursery.
I couldn't be any happier that I found this amazing place for special needs development.
My toddler has done ever so well and that's because of you amazing people. And I can't wait till my toddler is back as she has really missed you all wonderful and caring team.
Huge thank you to you all and keep doing the amazing work. Highly, highly recommended."
Review published on 9 June 2020
Parent of Bubbly Nursery
"My son has been attending the nursery since January 2020. The staff are very welcoming and make you feel comfortable straight away. My son settled in really well and has already formed a bond with his key worker. The nursery manager is amazing I was very anxious and she made me feel very comfortable. I am always kept up to date with progress and next steps. We are very happy we found this nursery."
Review published on 2 June 2020
Parent of Bubbly Nursery
"My son has recently started this school but I can already tell he is happy and comfortable. They even give support for potty training that my son is struggling with. I like that they have a great staff to child ratio which means your child will never be forgotten about or left to fall behind. It's also much safer than the last nursery my son went to where he escaped the compound."
Review published on 24 June 2020
Parent of Bubbly Nursery
"I was looking for a special needs nursery for my son with additional needs and was lucky enough to discover bubbly. My little guy (age 2.5) is coming on leaps and bounds and I couldn't be happier with his progress, I have Frances and her team to thank for that. When he started at bubbly less than 8 weeks ago he only had a couple of words (mainly echlolalia) and no meaningful speech. He can now count clearly from 1-10, is making good progress with 10-20 and can identify and name multiple colours, shapes and is learning the alphabet.
The staff at bubbly are brilliant and really take the time to get to know your little ones, they come up with a learning plan tailored to their individual needs to ensure their maximum potential is reached.
I'm regularly updated with photos and kept up to date with what they've been doing on a daily basis which I thoroughly enjoy seeing and hearing about.
It is heartwarming to see just how proud and excited Frances is when our children learn something new.
Thank you bubbly nursery, for everything you've done and will continue to do for my little boy. I would most definitely reccomend this nursery to parents of children with additional needs."
Review published 18 July 2020
Parent of Bubbly Nursery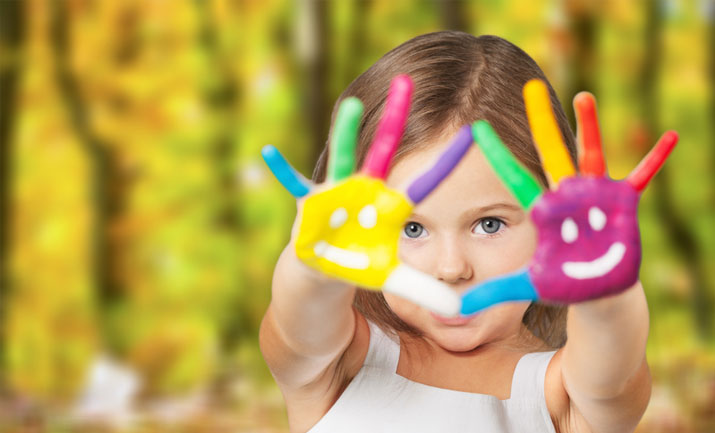 Testimonials